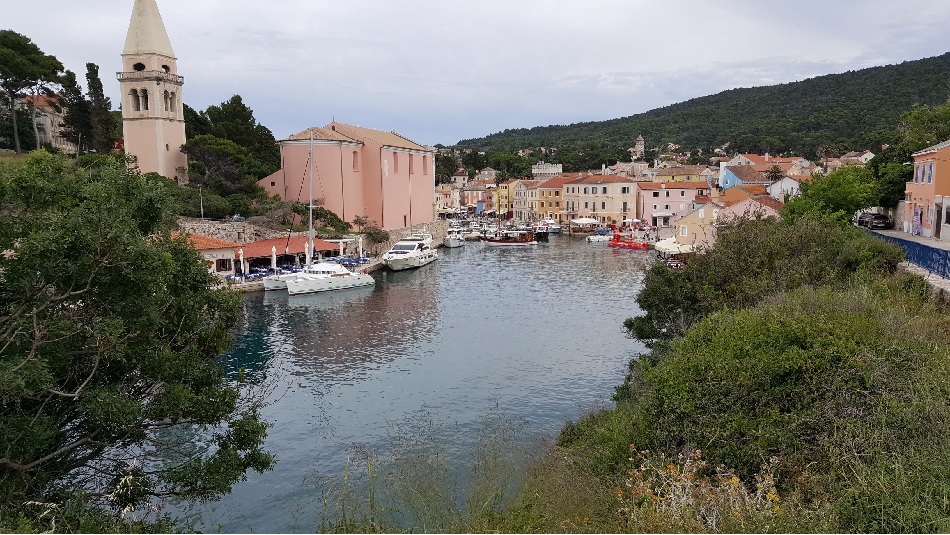 Losinj Island, Croatia
The northern part of the Adriatic, the Kvarner gulf is well known for its deep blue sea and some of the most beautiful Croatian islands. Among them, Lošinj is appreciated for its great heritage, unique, subtropical climate and fragrant nature with healing properties. Easily accessible by air, sea or land, Lošinj is a perfect destination for relaxing holidays. The mild climate allows visitors to enjoy the sea from early spring to late autumn.
Island of vitality
Losinj has long been known as a destination whose moderate Mediterranean micro-climate and unique blend of natural sea aerosols, abundant medicinal plant life and essential oils, all combine with the island's clean air and sea - ideal conditions that over the years have helped numerous visitors who suffer from breathing disorders such as asthma, bronchitis and Chronic Obstructive Pulmonary Disease.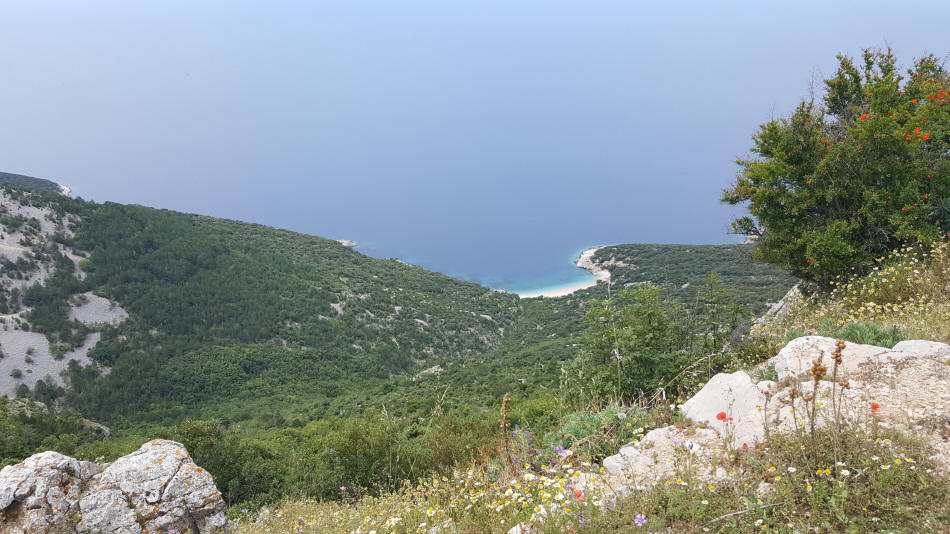 Breathing
Pulmonary rehabilitation on Lošinj is based on scientifically proven clinical and diagnostic methods applied in combination with natural healing factors and healing aerosol of the island of Lošinj, and it is aligned with the 100-year-old tradition of health tourism.
The aim of the programmers is to reduce symptoms and improve the quality of life of people with respiratory problems, and for maximum results, a 6-week participation in the program is recommended. These programmers are created to provide help in controlling and adapting to a specific condition or disease, as well as to maintain the condition of respiratory muscles.
Intended for:
*Persons with asthma or chronic bronchitis
*Smokers who have smoked more than a pack of cigarettes a day for a period longer than 10 years
*People who live in large cities and are chronically exposed to high smog concentrations
*Persons who are exposed to smoke, steam, dust and toxic gas inhalations or those who work or live in polluted locations placing them at a higher risk of developing a pulmonary disease
*Persons who experience shortness of breath, physically inactive persons, persons having difficulties with physical strain preventing them from participation in daily activities

Expected program benefits:
*reduction of respiratory tract symptoms, especially of the level of shortness of breath
*improved quality of life
*improved tolerance to daily physical activities
*improved independence and overall feeling of well-being
*improved sense of disease control
*reduced feelings of anxiety and depression
*decreased hospital treatment fees because relapses occur less frequently and hospitalisation is shorter
Aromatherapy
Lošinj's aromatherapy is available to anyone and it's completely free. The healing air of top quality rich in essential oils and sea aerosols is especially beneficial for the treatment of respiratory tract problems and allergies.
Aromatherapy is part of everyday life of the locals and their guests on the island of Lošinj thanks to the mild Mediterranean climate, top quality air that is enriched with sea aerosols, beautiful clear sea, and scents of Mediterranean and medicinal plants.
It is a well-known fact that well-being comes from the nature so being outdoors has a beneficial effect on the improvement of people's mental and physical state.

Relaxation
The program is designed for healthy persons with the purpose of prevention and early detection of diseases. Your lifestyle, gene pool, habits, working environment, type of work and the stress that goes with it affect your health. Some hereditary diseases will be manifested in inappropriate conditions, while others will develop due to the circumstances in which you live and work, or due to bad habits. The program detects early signs of a disease, lifestyle factors, risk factors that could lead to the development of chronic diseases that significantly affect the quality of your life.

Preventive internal medicine examination is especially important for persons who are exposed to great stress, which can cause many chronic or malignant diseases. Today, working people have very little time for themselves – combine business with pleasure – a holiday that includes a medical examination for improving the quality of your life.
Intended for:
*People who wish to learn about the state of their health
*People who have neglected their bodies due to everyday duties
*People who wish to take a preventive action with respect to their health
*People who wish to mix business and pleasure
*People who want to develop healthy habits
*People who wish to improve their quality of life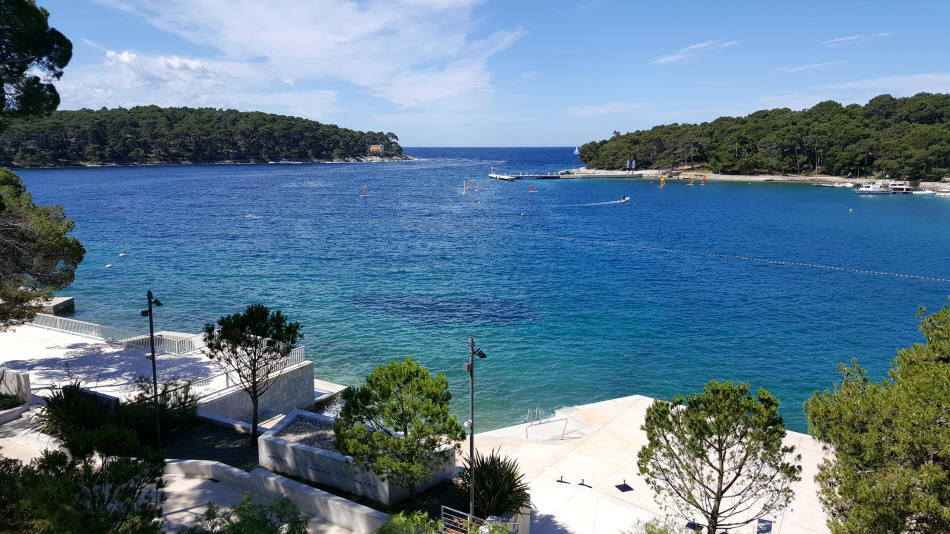 Body shaping and weight loss programme
Promises of quick weight loss diets based on starvation are deceiving, because once you go back to a normal diet, the weight comes back. Each person requires an individual approach and a personalized program of losing weight and maintain it. The problem of excess body weight needs to be dealt with in a comprehensive, integrated and holistic way, rather than in spurts and fad diets. Losing weight is a process that takes time and requires willingness, discipline and a complete interdisciplinary approach.

Our Silhouette program is designed in collaboration with nutritionists, kinesiologys and physicians. A personalized Mediterranean diet, exercise with a personal trainer and selected body shaping treatments will help you take control of your body weight and adopt healthy habits, while enjoying the new Hotel Bellevue situated in the unique surroundings of ancient pinewoods of the Čikat Forest Park, close to the sea.
Intended for:
*Overweight people who wish to lose weight
*People who wish to shape their body
*People who wish to learn about balanced diet
*People who wish to take action to reduce risk factors associated with excess weight
*People who want to take control over their body weight
*People who wish to develop healthy habits
Accommodation
Hotel Bellevue is hidden in the midst of a fragrant pine forest, a few steps from the crystal clear sea. The superb, intimate location makes it a perfect place for a luxurious weekend getaway, as well as for longer, relaxing holidays. The impressive lobby embraces you with its spaciousness and warmth. The even more remarkable atrium, with its romantic greenery, takes you though to the monumental stairway that descends to the sea. Once you have experience the space, comfort, light and cozy details, you will understand that Bellevue is a place to be enjoyed at all times of the year.
The relaxing atmosphere is heightened when you step into the monumental Spa Clinic. This is a place where all your worries disappear instantaneously. In the hands of skillful therapists, the new generation of spa treatments and superb cosmetics from the world's leading pharmaceutical laboratories will rejuvenate you, inside and out. Find out what is prepared for you and book a date to explore unique place of luxury.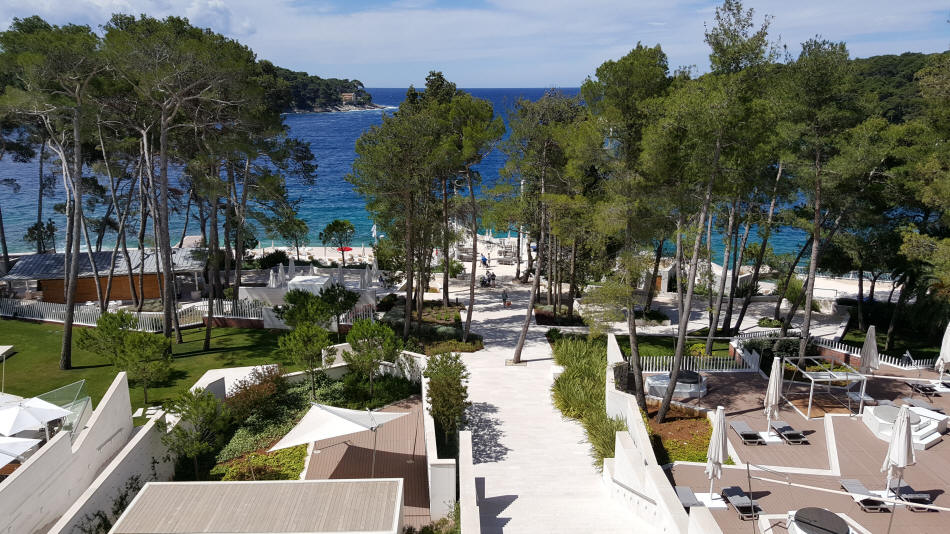 Home I

About Us I Inspiration I

Luxury Wellness I River Cruises I Useful Links I Contact